B.Voc Laboratory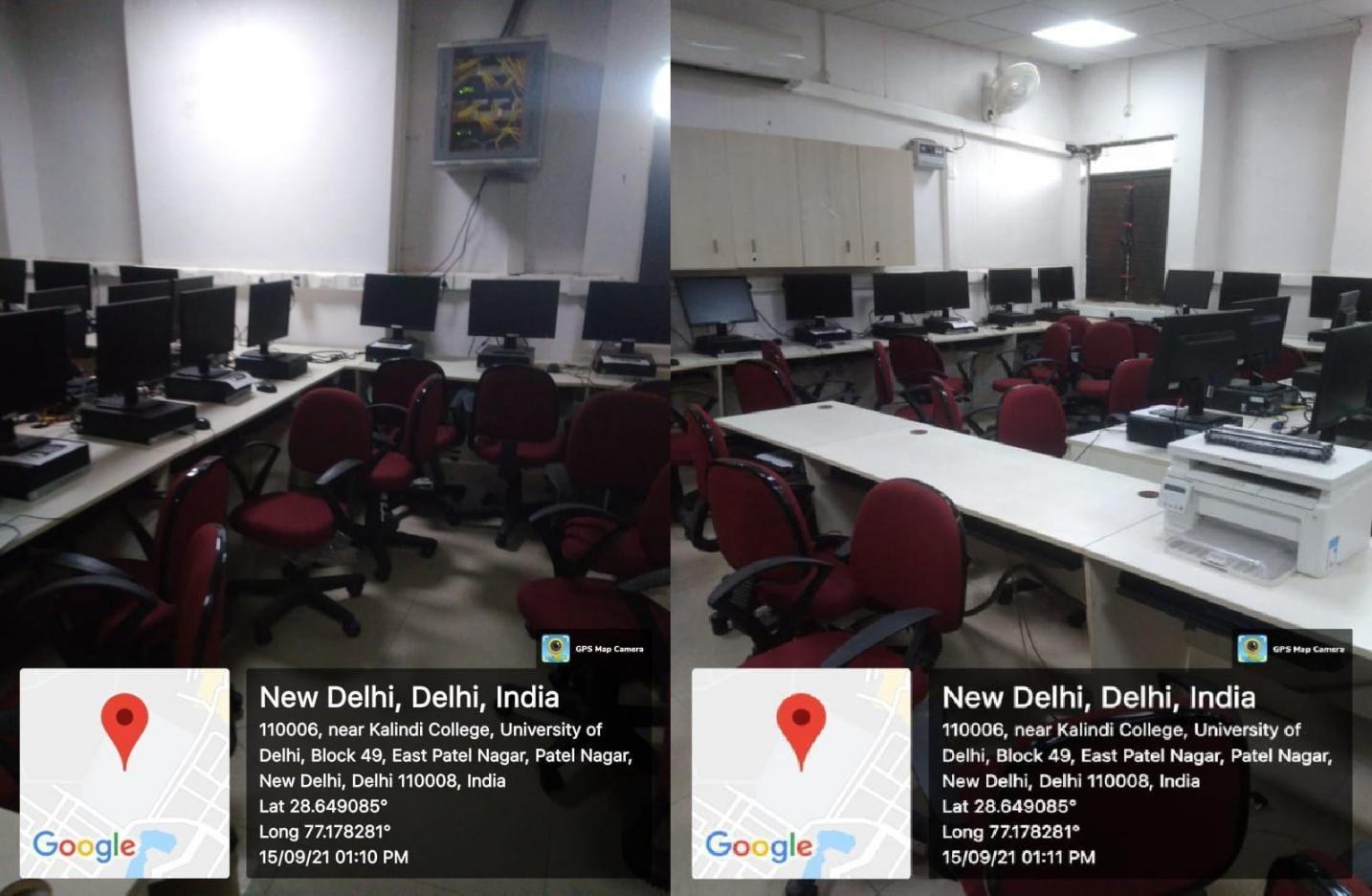 The Department of Vocation has two fully equipped Laboratories, Printing Laboratory and Computer Centre. The air-conditioned Computer centre is equipped with the latest hardware support and open-source software. The laboratory is having 40 computers equipped with Internet facility and power backup (UPS) supply.Department also have a fully equipped printing lab for students of printing technology students.These laboratories are stocked with top-quality equipments and instruments for conducting practical classes. The laboratories are run by very experienced, skillful and supportive staff. The Laboratories have been upgraded with computers for students' use and LCD projectors to make learning more interesting and congenial with new advancements.
Botany Laboratory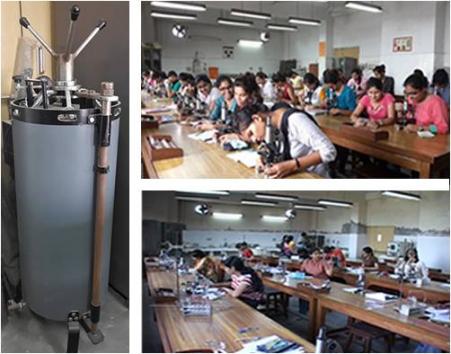 Chemistry Laboratory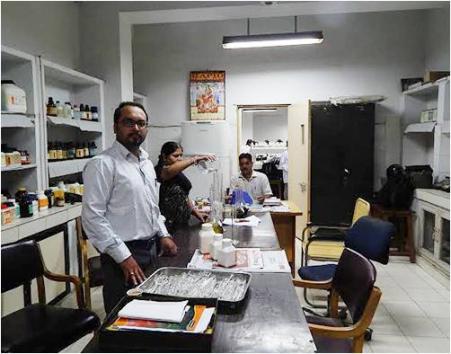 To cater the need, and to groom the interest of students towards science, the Department of Chemistry has two well-equipped laboratories (space for 60 students in laboratory-1, 40 students in laboratory-2) for conducting practical classes which are managed by well experienced and capable staff. The Laboratories have been upgraded and well equipped with the instruments, glassware to make learning more interesting and congenial with new advancements and separate facilities like Filtration Room, Balance Room, Fuming Cupboard, Preparation Room, Instrument Room, etc. Moreover, the laboratory has all the necessary infrastructure and equipment toconduct practical as per the requirements, which are also prescribed in the various syllabus of inter disciplinary courses. In addition to the laboratory a instrument room has been designated for various instrumental chemistry practical. Department of Chemistry has also a good collection of books.
Journalism Laboratory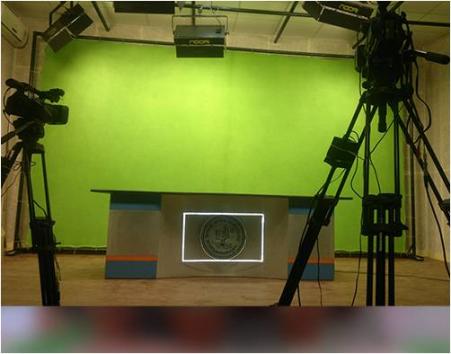 Department of Journalism at Kalindi College takes pride in having state of the art Multimedia Journalism Lab with all the latest audio visual production equipments. The Lab includeds a fully air-conditioned studio, audio visual production control room and one radio production room. The studio has three broad sections which are:
● Video Recording (On-line and Off-line Studio),
● Production Control Room and
● the Audio Booth for Radio recordings.
The lab is equipped with latest production equipments which include: 3 Sony Video Cameras (HVR-Z5P) – DV Tape based; 1 DSLR Camera (Canon); Air conditioned and sound proof studio withAudio Booth; air-conditioned Production Control Room for online video productions; Non LinearEditing setup with I Mac Pro (Apple). Latest editing software version of Final Cut Pro (FCP) isinstalled to provide the industry required exposure to students; Audio Editing workstation is equippedwith Sony Sound Forge software. Sennheiser Microphones, Headphone and sufficient batterysupplies for video cameras are available for student project in broadcast journalism. Everyjournalism student is given an opportunity to explore and experience the world of audio – visualmedia. Apart from their course curriculum students make optimum use of their practical sessions toexplore through video and still cameras by shooting ad films, music videos, short films,documentaries and clicking photographs.The College has regularly added new facilities to provide a comfortable working environment for itsfaculty and students. In addition to renovated teaching blocks and offices. Full power back-up isavailable for the lab to ensure uninterrupted production work in the studio. As part of the coursecurriculum, the Journalism society members also utilise the lab for screening movies and reviewingstudent products every Wednesday.
Zoology Laboratory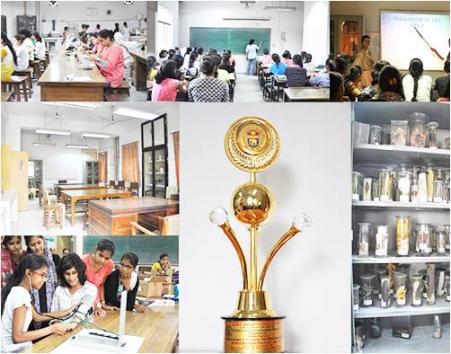 Department of Zoology has UV-Visible spectrophotometer, Centrifuge, Laminar Flow Hood, Gel Electrophoresis units, U.V. tarns-illuminator, microtome, Autoclave (Vertical), B. O. D. Incubator, Deep freezer (-17 o C to -24 0 C) and collection of high magnification Light Microscopes (Binocular).Department is also has a museum well stocked with preserved specimens, crafts, models, charts,skeleton and hides. Moreover, the laboratory has all the necessary infrastructure and equipment toconduct practical and for research. In addition department have two set of projectors.
Physics Laboratory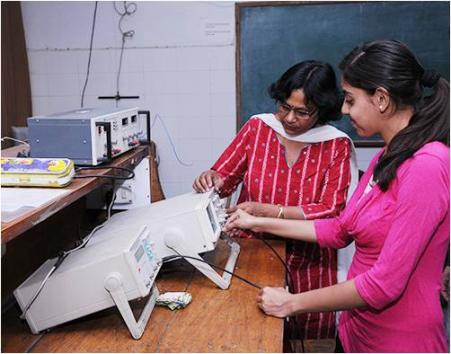 Physics department caters to B.Sc. (Hons)Physics and B.Sc. (Programme). The Department has fully equipped laboratories and a store room managed by a hard-working and sincere Lab Staff of 8members.Department of Physics has four laboratories (L1, L2, L3 and Computer Lab): Laboratory L1:- L1 is mainly dedicated to Mechanics, Electricity & amp; Magnetism, Solid-State Physics and Thermal based experiments. We have a wide range of experiments like pendulums, flywheel, Sextant, bridges like Carey foster, Anderson, De'Sauty etc. Solid State experimentscompriseof Hall Effect, BH Curve, e/m, Four Probe, Stefan's constant, PE Curve etc. Thermal experimentsinclude Lee method, Searle's, Calendar and Barns, Platinum resistant thermometer (PRT) etc. Wehave High precision CROs, measurement devices like IC testers, multimeters, function generators ,audio oscillators etc. Our lab is equipped with various telescopes, microscopes and is also provided with are frigerator and a microwave. Lab L2:- L2 is divided into three key areas :Semi dark room, dark room and Research Arena.TheSemi dark room consists of good quality Ballistic galvanometers Quincke's method. Our dark roomcomprises of Spectrometers with least count 10"onwardsfor performing interference and diffraction based experiments, Newton's rings, Ultrasonic grating, hydrogen spectrum etc. Our research arenahas high quality optical bench, Fibre optic kit, lasers, set–up for elliptically polarized light etc.Research arena and other lab facilities are utilized by the students and faculty to carry out contemporary research for Innovation projects granted by the University of Delhi, Externally funded(IUAC, NASI, Delhi Chapter) and self-funded projects undertaken by the department which hasresulted in published work in journals, national and international conferences on a continual basis.Lab L3:- Lab L3 is dedicated to Electronics experiments. Our Electronics lab comprises of highprecision CROs with in-built function generator, 8085 microprocessors, digital electronicscomponents, transistors like BJT, FET, UJT, amplitude modulation kits etc. There are Work boardkits with inbuilt 5V and dual12V power supply designed by the faculty
Music Department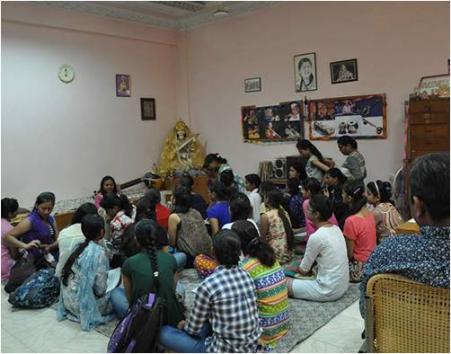 Emphasis on Hindustani Classical Music. Objectives:
● To popularize classical and light music at grass root level.
● To promote fresh artists and talented students.
● Encourage students participating in events and competition.
● Every year society organize Basant Panchami (Saraswati Pooja), workshops and lecture.
Computer Science Department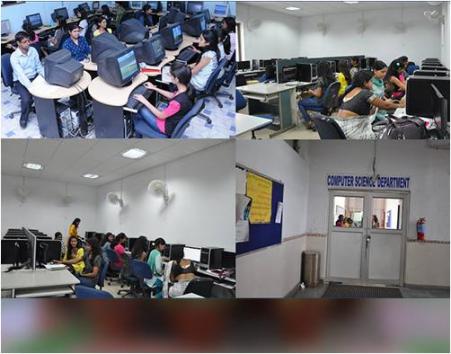 Department of Computer Science has three air conditioned networked (LAN) laboratories each equipped with 30 computers with the latest technology (computers, software, printers, and e-journalfacility with a power backup (UPS) supply) making it effective for teaching and learning. It isequipped with LCD projectors and students can also access internet from all the three labs.