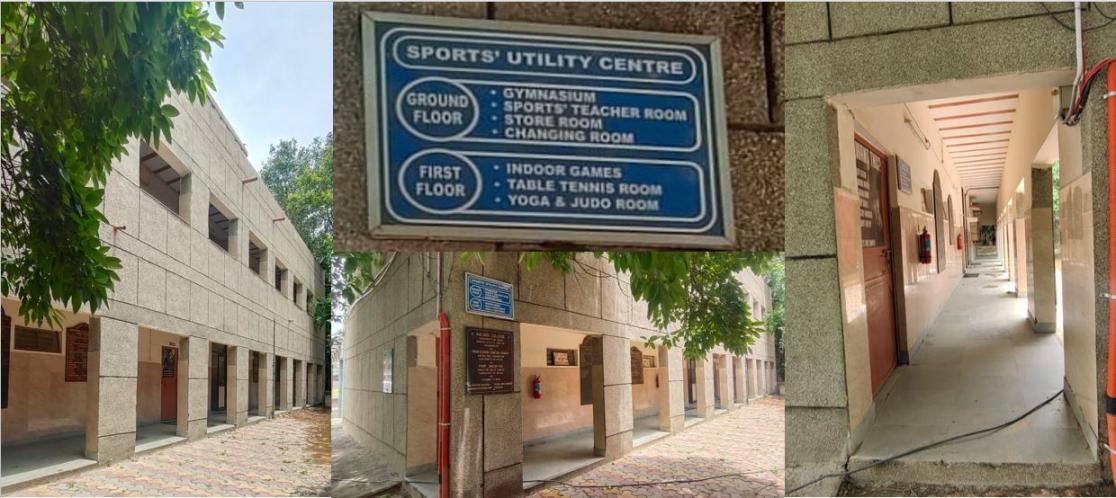 Department of Physical Education
Departmental Profile 
Physical fitness is an empowering attribute and a key element of a healthy life. With this vision, the Department of Physical Education and Sports was established in 1967 in Kalindi college.  The main objective of the department is mass participation of the students in various sports activities, to organize training and coaching so that they can learn to keep themselves physically fit. It strives to excel at all levels and bring laurels to the college. Our students participate in various competitions at Inter-college, State, National, North Zone/ All India University, and international levels & secured various positions. Those who have excelled in sports and games can pursue a bachelor's degree in Physical Education followed by a Masters, M.Phil, and Ph.D. degree. This gives them an opportunity to work in Schools, Colleges, Fitness Centres, and various sports organizations. The Sports Authority of India (SAI) provides ample opportunities for athletes to study in N.S.N.I.S. and become qualified coaches.
To promote the cause of sports in addition to nurturing the young talent of acclaimed sportswomen and inculcate qualities such as sportsmanship, team spirit, and bonding among the students. The Department provides to each member of the Kalindi college community through specially designed activities and events for the students, teachers, and non-teaching staff. The Department focuses on the organization of the following events throughout the year:
Sports Orientation Programme for Freshers
Fitness Camp
Competitive Sports Training & Competitions.
Community Sports Activities.
Sports Society Event
Workshop and Lectures
The Annual Sports Day
 ►Competitive Sports
Kalindi college offers specialized sports coaching/ training in the following competitive sports/ games:
| | | |
| --- | --- | --- |
| Athletics | Basketball | Boxing |
| Chess | Carrom | Handball |
| Judo | Kho-Kho | Kabaddi |
| Taekwondo | Table Tennis | Volleyball |
| Weight Lifting | Wrestling | Yoga |
| Aerobics | | |
►Community Sports Activities
Other than competitive sports, the Department also organizes certain activities for the development of Physical Fitness and Well Being of Kalindi College Community. These activities include: –
Orientation Programme for Ist Year Students.
Inter-Departmental Tournaments of different games
Badminton Match for Teaching and Non-Teaching staff.
Volleyball Match for Teaching and Non-Teaching staff.
Throwball Match for Students VS Teaching Staff
►Sports Society Event
In order to promote extramural activities, the Sports Society of Physical Education Department Organised Invitational Inter College Tournaments of Chess and Carrom for special Abled Category students and Different Games Tournament for Women participation from different colleges of Delhi University comprising almost 300 participants. The main motive of this annual fest is to provide a stage for teams to compete with other colleges in a very healthy manner and with true sportsmanship.
► Workshop and Lectures
Department organizes different workshops and lectures for sports students to enhance their performance.
►Annual Sports Day
Department of Physical Education organizes the Annual Sports Day for rewarding the players for all their achievements. We celebrate the excellence and hard work of our students who have excelled in their respective sports and enforce the passion among the students to perform on the sports field. The awards are being presented by eminent sportspersons/ academicians/ sports administrators.
At this event all the students and staff actively participate in different activities like march past, oath-taking ceremony, flag hosting, recreational races, musical chair, aerobics and yoga demonstration, and prize distribution ceremony.